Reviews by jdllama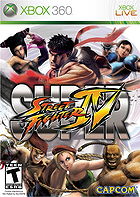 Posted : 12 years, 6 months ago on 11 March 2011 02:24 (A review of
Super Street Fighter IV
)
This may very well be the penultimate in fighting games. A game that is easy to learn, but will take years to master, and no one character is overwhelmingly powerful, if you want to learn fighting games then give this game a try!

0 comments,
Reply to this entry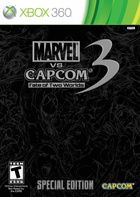 Posted : 12 years, 6 months ago on 11 March 2011 02:22 (A review of
Marvel vs. Capcom 3: Fate of Two Worlds: Special Edition
)
A fantastic game to pick up and learn, but one that experts may not feel is properly balanced. A must buy for beginner-to-intermediate fighting game players!

0 comments,
Reply to this entry